Sexy Women Swimwear and Dresses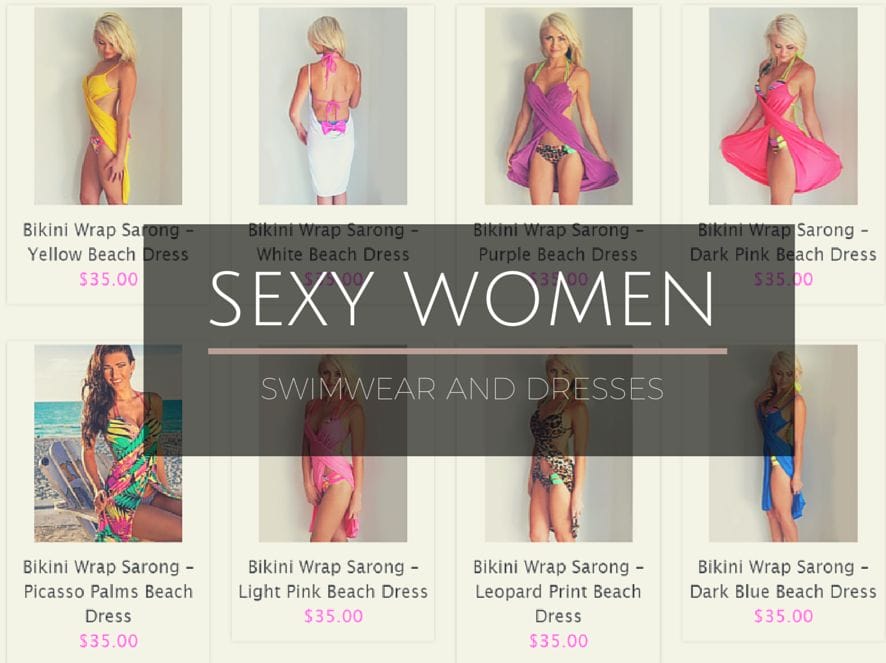 Want to feel sexy when wearing swimwear, bikinis, bikini wraps and dresses? We have the answer and we're introducing a new retailer DollBoxx. If you want to feel bold, confident and wild then you need to have a look at some of the products below. They have the hottest new styles in women's swimwear, summer dresses and so much more. You will fall in love with their all their products including swimwear, g strings, bikinis, beach dresses and even women's clothing. You will look apart from the other girls on the beach and more importantly you will look stylish and confident.
Don't forget to like our Facebook page and keep visiting the fashionshop.net.au for the latest fashion products and accessories.
[sm_smlts_colorbox title="INTERESTING FACTS: BIKINI" color="#FF69F0″]The bikini was invented by Louis Reard and Jacques Heim, in Paris in 1946. However, due to its skimpiness, hardly anyone had the courage to wear a bikini until the late 1950s, when actress Brigitte Bardot created a splash by wearing a bikini in the film, 'And God Created Woman.' The bikini revolution subsequently became a rage, and even got its own song: 'Itsy Bitsy Teeny Weeny Yellow Polka Dot Bikini.'[/sm_smlts_colorbox]
DOLLBOXX PRODUCTS
Have a look at some of these stunning and sexy swimwear:
[sm_smlts_fancybutton size="xxl" color="black" url="https://www.fashionshop.net.au/product-category/dollboxx/"]View More [/sm_smlts_fancybutton]