Wedding dresses for Brides and Bridesmaids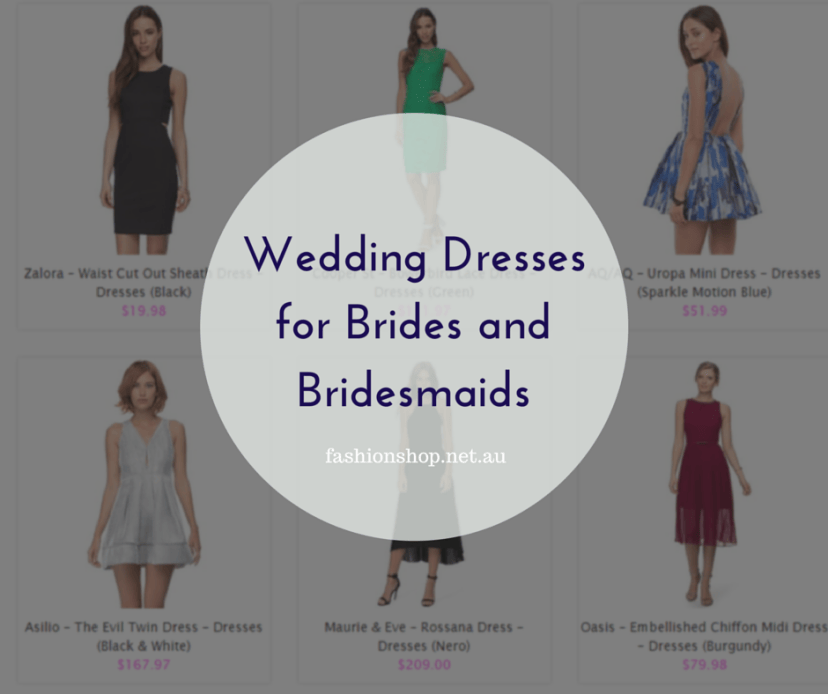 A wedding becomes all the more beautiful when you choose the perfect dress for yourself and your bridesmaids. Fashion Shop will help you to choose the perfect wedding dress for yourself and your bridesmaids.
This online destination has some stunning bridal gowns that would make you look like a princess. The bridal gowns are available in a wide variety of designs and colors. Here are some suggestions that you must consider for your wedding:
Sequined gown: You can find a gorgeous sequined cap sleeve dress in this wedding shop which is available in red, navy, black and gunmetal colors. The V-shaped back along with cap sleeves make the dress look so attractive. Moreover, the dress has a built-in padded bra.
Sienna dress: If you want to look sexy in your wedding reception, then you must try the Sienna dress which has a plunging neckline. This dress has a matching waist belt and is available in many colors.
Lace gown: If you are fond of lace, then you can try the Harper lace gown that would make you look feminine. The dress is available in white and navy.
One shoulder dress: The stunning Kamilla one shoulder dress can be the perfect choice for your bridesmaids. This full length dress would make your bridesmaids look elegant and beautiful. The frill detailing on the shoulder of the dress and the little leg slit makes this dress look so pretty. This dress is available in red, navy and dusty rose color.
Strapless maxi dress: The beautiful and gorgeous strapless maxi dress made of chiffon is another perfect dress that you can buy for your bridesmaids. It has a concealed back zip and features a gathered bust with knot detailing. A matching scarf accompanies the dress. The dress is available in pink and white.
Crochet Silk Dress: This dress can be worn by both the bride and the bridesmaids. This beautiful full length lace dress has cap sleeves which look elegant. The high neckline and the silk skirt make it look so pretty. This dress is available in white, pink, mint green, light grey and yellow color.
These are just a few recommendations of wedding dresses for brides and bridesmaids which you can get at right here on Fashion Shop. There are plenty of such stunning and eye-catching dresses in this online shop that will simply take your breath away. Make your choices wisely so that you and your bridesmaids look gorgeous in the wedding.
WEDDING DRESSES
Have a look at some of these stunning and beautiful wedding dresses for brides and bridesmaids:
[sm_smlts_fancybutton size="xxl" color="black" url="https://www.fashionshop.net.au/product-category/the-iconic-clothing-dresses-cocktail-dresses/"]View More Dresses[/sm_smlts_fancybutton]